How typical is this scenario for you?
You wake up at 4:00am after three hours of sleep to make your 7:00am flight. You spend between six and ten hours in airports and on airplanes before reaching your destination. Then you rent a car and drive two hours to a hotel near your event venue. After checking in, you call your client to let them know you have arrived, then you get your room set up before making a practice run to the venue, just to be sure you know where it is. After that, you go in search of a dinner that can fill you up without filling you out too much, which you eat alone. Finally, you get back to the hotel and crash, hoping for six hours before you get up and go do what you do.
The next morning, you get yourself ready, repack your stuff, and grab a cup of coffee and a croissant on your way out the door. You arrive at your program venue an hour to an hour and a half before the program is scheduled to start so that you can be sure that your laptop works with the projector and that the sound system works with your voice. When the client arrives, you make sure the handouts you emailed them were copied correctly and have them help you make any last minute changes that need to be made to the room so that everyone can see clearly.
During the one hour lunch break, you run out to the nearest fast food joint, take 10 minutes to eat, and rush back to the venue to prepare for the afternoon program. Then, at the end of the day, you spend an hour trying to manage questions from participants who just won't leave while simultaneously attempting to process whatever product orders you managed to get. Then you pack up and struggle to stay awake while you drive frantically to the airport to catch an evening flight home.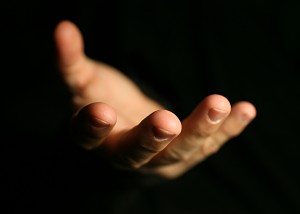 Why?
One of the most common questions I receive is, "What exactly does a program manager do?" The answer, of course, is almost as nebulous as the question. At its most basic, however, a program manager assists a presenter with their program. Let me give you four real-life examples…
1. In the late 1990's, I became affiliated with a subsidiary of the Texas Association of School Boards that taught schools and districts throughout Texas how to plan and conduct effective parent involvement programs. The programs that they presented required a significant amount of set up and were designed so that participants only received handouts as they were needed, which was meant to keep participants engaged. I was responsible for making sure that the participant tables were set up correctly, providing the correct handouts as needed, and any other task that the presenter needed me to do.
2. One of my speaking clients works with educators. She believes in modeling the things she talks about and she is often booked in several locations, with large groups, over the course of a multiple day road trip. I help with setup and tear down, make sure the speaker has water and gets lunch, assist in monitoring activities, manage back-of-room sales, and handle almost all of the driving.
3. Another client brings me in to help with his business programs when the group size of a program becomes difficult to manage with only one facilitator.
4. Finally, I have worked with several clients to help staff their booths and manage sales at conferences and conventions.
A program manager can perform a variety of tasks to support the speaker and help ensure a successful, well organized event. For me, program management is about taking as much stress off the presenter as possible. Having a confident, capable assistant or co-facilitator partnering with you can sometimes mean the difference between a successful, focused, stress-free program and an exhausting, difficult, stress-filled day.
Not every program, or speaker, needs the help of a program manager, but when you do, isn't it great to know that the help is there?
Photo by Jlhopgood
---
Give us a call at 210-473-2863 to schedule an appointment to discuss your program management needs.